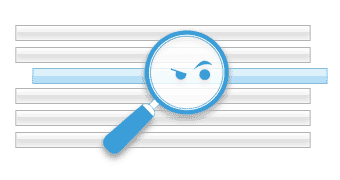 Fed missed opportunity to raise rates for first time since 2006
Window narrowing on hike timetable with markets 50/50 on hike/cut possibility
Janet Yellen struggling to maintain credibility after far from impressive Q&A
Prepare for recession in US by Q1 2016
It looks impressive but the Fed has flunked its lines badly today. Photo: iStock
Conclusion: Very dovish & « guidance » is now a total joke.
New excuses: Global trade including reference to China and emerging markets, but expecting China or EM to improve now or in time for the next meeting is pure fantasy.
Economic projection: Lower dots include negative yield from one FOMC member.
US Federal Reserve chair Janet Yellen is not only losing the market but also her boardroom. Her Q&A was far from impressive and reeked of « classroom » teaching and was far from the reality of the negative impact of zero-bound rates.
I fear the Fed's window on hiking is closing and fast – this will create further uncertainty with several market players already putting odds of Fed hiking and cutting at 50/50.
The Fed clearly has failed to provide consistent guidance and the « success » of the labour market is about to change negatively as this « pretend-and-extend » increases volatility and uncertainty.
Into closing market is:
Stocks: Small down
FX: USD much weaker
Gold: Much higher…
The rest of 2015 looks like a theme of:
Weaker USD, higher gold, and now preparing for recession by the first quarter of 2016 in the US.
Stocks: In doubt – we took out double top at 1997 in S&P-futures but closed below – « positive » includes chances of global easing (-…if it works for assets, which I doubt » )
« negative » – clearly no topline growth, and PLENTY of volatiity into both October and year-end.
Bad performance & night for the Fed..
2 Yrs notes – massive move..

Source: Bloomberg
Snippets from Bloomberg coverage
Yellen Decision to Delay Fed Liftoff Points to Global Risks (1)
The Federal Reserve kept its policy interest rate unchanged, showing reluctance to end an era of record monetary stimulus in a time of market turmoil, rising international risks and slow inflation at home.
"Recent global economic and financial developments may restrain economic activity somewhat and are likely to put further downward pressure on inflation in the near term," the Fed said in its statement.
Thursday's action signified more than anything the committee's uncertainty about how global events, such as the slowdown in China, translate into their outlook for U.S. growth.
The PCE index has run below the Fed's 2% target for more than three years. "They need to clarify" their inflation target strategy, McCarthy added.
Officials Thursday said they don't expect to attain their 2% goal until 2018, according to policy makers' median forecast.
Read the full article here
Target hit on inflation delayed until 2018
By Steen Jakobsen