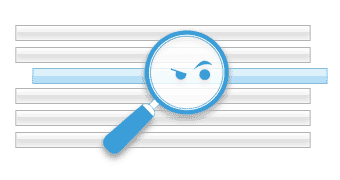 Get ready for the next recession: China Credit Impulse collapsed, US same going down and now "trade flow" will come to a full stop with a massive tax on US consumers! Navarro claims this is a "a good day for America" – the opposite most likely #SaxoStrats pic.twitter.com/m2fIl1bGL9

— Steen Jakobsen (@Steen_Jakobsen) March 2, 2018
In my 30+ years of trading & economics I have NEVER seen more wrong assumptions and premises than the ones presented by the US Administration on trade.
Peter Navarro is single handed the biggest  risk to growth in this cycle ….
Tariffs will increase the prices for US consumers – effectively it's a tax on consumption – (Something like 40% of all goods sold @ Wal-Mart is China or Asia produced)….
Stop trading will reduce deficit for the US but it will mean lower growth – the US voters will go from spending money they don't have (current account deficits) to underspending  to adjust to both higher prices and less growth.
This is a NEW AREA in trade and unfortunately an extension of a slow-down in cross country trade witness last decade..
IMPACT:
US dollar will weaken further – I remain structurally, tactically very negative on US Dollar.
US FI will come down in yield – growth will soon show its late cycle rather than a new cyclw.
Inflation – topline – not structural inflation will remain high…
We are risking STAG-FLATION Light…in the US and recession like growth as we enter 2019
US Credit Impuse vs. Final Domestic Demand
Source: Saxo Bank – Chris Dembik
This is my "favorite" indicator of inflation – structural – the NET DEMAND on banks (velocity of money) vs. US Credit Impulse
TACTICAL:
Very long JPY – only true "safe haven currency left" – Short US vs. ZAR, GBP, JPY
Starting to go long US FI again..
Stock market feels like 2007/08 & 2000 but lets see the present attack on 100 SMA confirmed:
NQ Future @ 6487-00
ES Future @ 2665.00  (Breaking while I write this)
DAX – already significantly below!
SHCOMP – already significantly below!