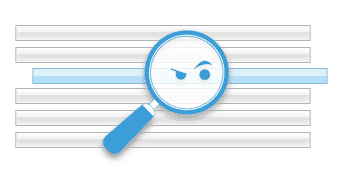 The polls and the bookies got it wrong again – the move overnight has been made bigger by the "party" the risk on market had yesterday….I wrote my "expected" reaction earlier this week:
How a Brexit would play out: Jakobsen
My take on markets, EU and outlook next few weeks:
MARKETS
If….Leave confirmed (Leading by 700.000 votes):
Bank of England will most likely cut rates around lunch time – the reaction of this cut will dictate next 48 hours – so watch closely the policy makers talk……
Market will open on stops orders but should find balance early on…..FTSE down 7.5% on the future market, S&P by 3.8%….
Fixed income will be very bid – US 10 and 30 Y yield is down 25 bps (massive move…)
Club Med market will be more challenged than core Europe – with banks most likely being worst performing industry group (John Hardy will shortly have Brexit Excel ready with main market to move which we will update throughout the day….)
GBP/USD as John Hardy pointed out pre-Brexit 1.3500 is critical…
S&P very close to overnight LIMIT Down…@ 1999.00……
FTSE…
100 SMA @ 5811-00 (Futures @ 5812)….200 SMA @ 5585.00 and channel more important…
EU and ECB
ECB will provide unlimited liquidity to its banking system and EU will "accept vote" and await UK invoking Article 50 in the Treaty:

This is GOOD news for Europeans long term, but with short term pain and uncertainty……the process of reform will be catapulted forward as EU no longer can continue to ignore the voters across Europe. Listening to the BBC all night this is the message:
Split country, scare mongering has turned voters from remain to leave, two fingers to Parliament, the broken Social Contract, the Three main parties in the UK campaigned for Remain and failed…… This is clearly a signal I have been trying to alert everyone about: The Social contract has been cancelled by the UK voters and more so also with the EU. The deal Cameron got started the Two tier Europe, but now we have a fragmented Europe where the Super State is very difficult to imagine…..
Cameron will announce his resignation time table, but will most likely remain in Downing Street to invoke Article 50 and set up the negosiation team with the EU. Remember Article 50 states two year period plus a resetting of "relationship rules"…
The Brexit vote will give momentum to anti-establishment campaigns in Spain (Election next week) and in France (Election in early 2017) and most likely confirm how even in the US Trump still have a chance..
More later…