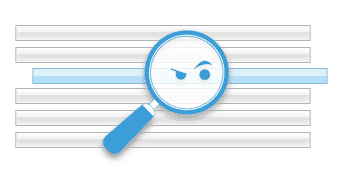 Dear all,
This is my first "The Good, the Bad, the Ugly" market report which kind of kicks off my blog.
This market report will be publish every week or two !
If you like it, share it !
Have a wounderful week-end,
Loic
Market report #1: The Good, the Bad, the Ugly
The good
Risky assets still fueled/drugged by central banks
Oil export countries seems to be [finally] agreeing on production and price stability
Market talk that ECB might step into buying European equities = tailwind for EU markets
Even though it's not very impressive, global economic expansion remains steady (…)
A lot of cash is sitting on the sidelines = ready to be deployed in stocks?
Great rotation from bonds to equities might start soon or might have already started
US recession fears unclear following latest PMI/ISM [better] reports
Eurozone : latest economic data was encouraging
China : latest economic data suggests stabilization
FED: every time the FED is close to hiking, markets drop postponing decision
UK : stronger economic data fueled by weaker GBP
EUR: the weakening currency is having positive effects on European exporters
Corporate activity : good M&A activity + share buybacks
The bad
Upside risk for [US] rates. Will the other central banks follow? Historically they did, this time (…)
Asymmetric risk for US stocks (upside-potential limited, downside-potential important)
US: S&P500 technical picture (rounding top) suggests caution. 2120 = strong support
Rising USD could have negative effects on US corporates
Uncertainties surrounding BREXIT impact on UK/EU
Uncertainties surrounding Italian constitutional referendum
Chinese desperate need to invest abroad (creating real estate bubbles) and weakening CNY
Australian + Canadian housing bubble fueled by … the Chinese
Central bankers incapacity to restore moderate growth in developed countries
The ugly
US elections pathetic drama
Ongoing and rising tensions between Russia and western powers
BoJ hazardous monetary policy trying to fight a complex problem >> aging of the population
Central banks accommodative monetary policy's exit strategy nightmare
Rising income inequality leading to social unrests
Tech bubble 2.0 lead by social media fantasy
Global rising debts leading to concerns about the value of Fiat [not the car maker] money
Fixed income bubble
EU-US tax/economic war – tax my "Apple" and I will destroy your [German] banks
My Positioning
Equities: favor European equities. Buy downside protection on S&P500 and/or Nasdaq (more vulnerable) to hedge against global risk.
Fixed income: avoid sovereign bonds and buy dips on corporate investment grade and high yield
Currencies: long USD, long CAD/AUD, short CHF
Commodities: long oil, watching to go long agriculture
Gold : great level to accumulate the only currency that central banks can't PRINT
Hedge funds: favor global macro and CTA's and volatility stratégies
Important Chart
Today's close (weekly close) will be very important. Market has to close > 2135 otherwise fasten you seat belt for more downside!
Loïc Schmid
long-short.ch