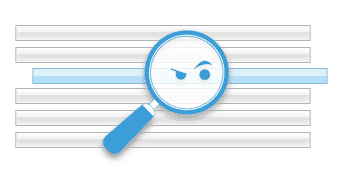 Considering the massive uplift in growth and inflation if GS conclusion(below) is even 50% correct, there is massive 'correction of assumption' incoming.
My main take remains:  "Trump will be better than Liberal thinks, but worse than Wall Street wants"…..
STRATEGY ACTION:
Taking profit on LONG US$ vs. deficit basket, and vs. JPY and EUR
Took profit on short Gold – now neutral into 1170/1200 support
Sold Copper today….. Dr. Copper moves equates to 100 bps higher global growth projection which is laughable!
Selling small, very small in S&P rally….as DM will follow EM down in my opinion when reality starts to reprice..
Considering EM exposure as & when growth starts repricing (Don't forget direction of US dollar is EVERYTHING)
The main macro pieces in this "rally post Trump" has been:
Rotation to "old industries" away from productive technology (which was and is expensive)
Inflation expectations increased dramatically…growth likewise….
Believe on Wall Street that Trump can be "contained" politically
All which I doubt… hence…. Now into year-end…
Neutral US Dollar
Neutral Gold
Still see yield creeping higher..
Think growth and inflation will come down 50% vs. post Trump move fast… next 10 trading days…
Some support in long-end of FI here..
This is tactical……
START OF GS note:
Economic mplications of the Trump Agenda (Fawcett/Stehn)
Goldman Sach: Global Economic Implications of the Trump agenda (Fawcett/Stehn)
Conclusion;
Our simulations suggest that Mr. Trump's policies might act as a modest drag on global growth.
DM growth receives a brief boost from the fiscal stimulus but then weakens and spillovers into EM economies are negative throughout.
Our analysis of the alternative policy packages suggests that the risks around this base case are asymmetric. A larger fiscal package could boost global growth moderately more in the near term, but a more adverse policy mix would likely act as a significant drag on world growth in subsequent years.
END of GS report… (underscore is mine!)
The other "early conclusion" is… the early rally in stocks has been driven by stocks which had their prime 10,20,30 years ago – so apparently the "future" lies in old manufacturing and keeping jobs rather than productivity – That PARADOX is the biggest market wise …Now GS confirms that "old school" is not the future but that combining best of globalization and technology is!
(See my piece on link btw globalization and technology inspired by Peter Theil's book here)
Here is a few charts illustrating the major changes: