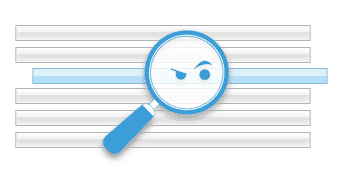 Interesting background piece by WSJ:
Trump and China: Ahead of Summit, Both Sides Try to Reset Volatile Relationship
https://www.wsj.com/articles/the-u-s-and-china-sniping-in-public-have-tried-in-private-to-lower-the-volume-1491322389
Pointers:
The China / US relationship is performed through Trump's son-in-law Jared Kushner after the extremely bad start
It's implied that China knows how to play Trump (jobs & investment for leaving China's Asian ambitions alone)
Tillerson did something extremely unusual in using President Xi's motto for China vs. US relationships: "non-conflict, non-confrontation, mutual respect, and win-win cooperation"
Why is this important?
http://www.newyorker.com/news/news-desk/rex-tillersons-deferential-visit-to-china
It's a copy paste of Xi's earlier statements, it was perceived by China's state press as an endorsement of the new model of major power relations(as formulated by China), it runs counter to the previous administration, President Obama, who never wanted to concede on Asia
Further views here: The Diplomat: Trump's new trade executive order portends difficult times ahead for US relationships in Asia
The meeting Thursday and Friday will be a success, because they both need it – whether they will be able to find common ground is an entire different story.
Trump will enter meeting with three main subjects:  (Source:Chinaausfocus.com)
The US economy
North Korea
War against ISIS
China already has had concessions but their focus in on:
Reaffirmation of One China policy
No unilateral punitive economic measures
Acceptance of China and Xi as world leader
China is expected to play by Japan Premier Abe's book offering token investment into the US and jobs…….However to me, the key will be next few week following the "golf match":
Will Trump's trade terrier Peter Navarro be permanently benched, as he seems right now, or will he be back on the pitch, disrupting the global trade agenda? His platform will be the recently ordered report (to be delivered in less than 90 days): President Executive Order regarding the Omnibus report on significant trade deficits:https://www.whitehouse.gov/the-press-office/2017/03/31/presidential-executive-order-regarding-omnibus-report-significant-trade
How to reconcile Trump's strongest view: Anti-trade and anti-China with the need to engage China positively is the real question and issue, it's not going to be answered in a fully rehearsed meeting of the two most powerful men in the world – if there is a risk, then it's that the meeting goes off script.
Market impact should be small but do watch President Trump's Twitter-account as it will light up with several "goodies" for his followers over the next two days, but at end of the day, Trump remains a nationalistic, domestic policy driven President, who needs to deliver a decent tax plan to reverse the very strong credit contraction momentum which I got confirmed first hand in…..China last week to keep "hope" alive.
Safe travels